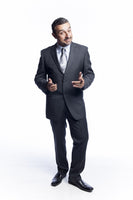 Gabriel Rossi
Gabriel Rossi is an Australia based comedian. His career began in 1996. He can be seen regularly at The Comics Lounge in North Melbourne. He specialises in corporate entertainment and wedding Master of Ceremony work. His comedy focuses on his Italian upbringing and multicultural aspects of Australian culture, as well as political correctness culture.
Upcoming Events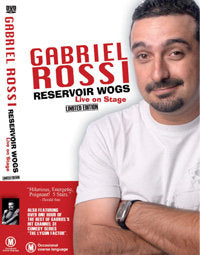 Reservoir Wogs Show from 2006 Live on Stage
After my recent stint at the Adelaide Fringe with George Kapiniaris for the A NIGHT AT THE WOPERA show, we all know what's been happening in the world ever since. Needless to say, I haven't been back on stage since my last show in Adelaide on March 13. The good people at the Adelaide Fringe have set up a streaming service where people can still see standup from the comfort of their homes to help comedians like myself turn over a few dollars while we're unable to work. So please check out my Reservoir Wogs show from 2006 when I was still a young buck! There's one hour of classic material, most of which hasn't been performed in many years!
Here's the link – just $10.00 to view it. I appreciate the support!
https://adelaidefringe.com.au/fringetix/reservoir-wogs-fringeview
RATINGS: Herald Sun – 4.5 stars
The Age – 4 stars (Helen Razer)
See the trailer here:-
https://www.youtube.com/watch?v=BA6h7-Nvk4Y
VIEW HERE